Earth Day Weekend's Foam Recycling Event
Join us for Earth Day weekend's foam recycling event! Accepted items include clean and dry foodservice foam such as cups, to-go containers and egg cartons as well as rigid foams used for packaging.
Located at the WWRA site at 1187 Old Manchester Road, drop off your items between 12-4pm on Friday April 21, Saturday April 22, or Sunday April 23.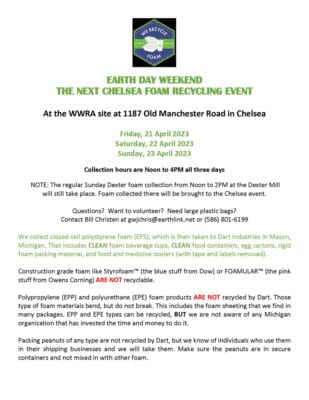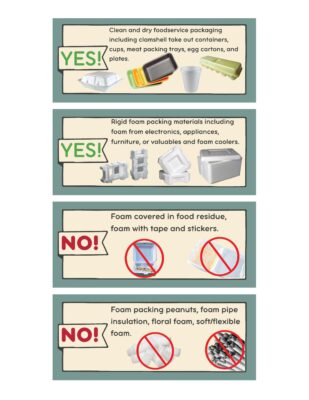 Contact Bill Christen at gwjchris@earthlink.net or (586) 801-6199 for more information.